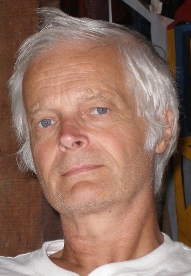 The German Research Foundation (DFG) funds a Mercator guest professorship in psychology at the Justus Liebig University (JLU) Gießen. The internationally renowned psychologist and cognitive scientist Prof. Dr. Keith Stenning (University of Edinburgh in Scotland) is doing research and teaching at the JLU for 3 months each year since 2012. His stay in Gießen started with the winter semester in October 2012.
During his stay, Prof. Stenning collaborates intensively with the Department of Experimental Psychology and Cognitive Sciences, which is headed by Prof Dr. Markus Knauff. Prof. Stenning is involved in the department's research projects and especially in the DFG Priority Program "New Frameworks of Rationality".
Prof. Dr. Keith Stenning (*1948) is known as one of the internationally leading scientists on the subject of human rationality. Prof. Stenning holds a master degree in psychology and philosophy from the University of Oxford. Then, he did his PhD at the Rockefeller University of New York, USA. Since 1997, he holds the chair of "Human Communication" at the department of computer science at the University of Edinburgh in Scotland. This chair has been established especially for Stenning. Though being an emeritus since 2009, Stenning continues to be a very active researcher, and is delighted to research and teach in Gießen.